Nyssa
Jan 24, 2005 14:03:37 GMT -5
Post by Nyssa on Jan 24, 2005 14:03:37 GMT -5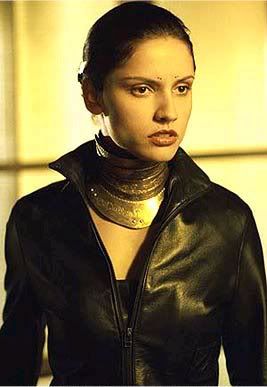 Name: Nyssa Damaskinos
Age: Unknown
Height: 5'7"
Species: Pureblood Vampire
Occupation (if any): Member of the Bloodpack
Body Alterations: (tattoos, piercings, scars, etc.) None
Hair: Dark and slightly wavy, hangs just above her shoulders. She keeps it pulled back in a bun when she's working.
Eyes: Chocolate brown
Build: Nyssa has a dancer's build, lean and toned.
Clothing, Jewelry, etc: All black and lots of leather clothing for camouflage purposes. She favors a black leather catsuit for many of her missions. She often wears a large copper choker and a matching large decorative copper clip at the back of her hair. She also has a ring with the Damaskinos crest on it.
Personality: Nyssa is all business. When there is a job to do, she is determined to get it done and fast. She fights passionately for the vampire cause and has no problems with spilling blood to protect her kind. She is stubborn and has a bit of a temper that she sometimes lets rule her actions. As a pureblood, she doesn't exactly like halfbloods, but doesn't normally show it outwardly.
Powers: All the typical vampire strengths: increased speed, agility, pain threshold, healing, and senses. She also has the vampire's weakness to sunlight and the thirst for blood.
Abilities: She's been trained to hunt Blade, so she is quite efficient with her weapons. She also has some nice medical knowledge.
Weaponry: Twin wakizashis she usually carries strapped to her back and a micro-Uzi.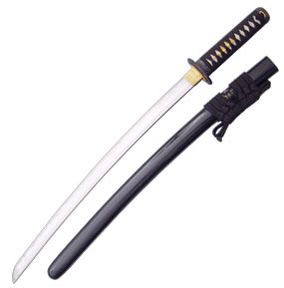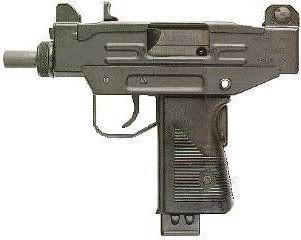 History: Nyssa was born the daughter of vampire overlord Eli Damaskinos. Not much is known about her early life. Her father raised her to be a warrior, beginning her training with weapons at a young age. She learned quickly and accepted this way of life, never really considering that there was more out there. She also taught herself in science, fascinated by the study of medicine.
When it was clear that the Daywalker was a threat to even the vampire royal family, she and the Bloodpack began their training to take him down. They trained for two years. But a new threat, the reapers, took their full attention. Nyssa was assigned, along with Asad, to personally invite Blade to join them in their fight against the reapers. She wasn't particularly thrilled with the idea, but she knew they would need the help eventually. And now, after joining forces with the Daywalker, she is on a mission to wipe out the reaper strain.